Descriptive anatomy of Heschl's gyri in 430 healthy volunteers, including 198 left-handers
D. Marie, G. Jobard, F. Crivello, G. Perchey, L. Petit, E. Mellet, M. Joliot, L. Zago, B. Mazoyer, N. Tzourio-Mazoyer
Brain Struct Funct
. 2013-12-06; 220(2): 729-743
DOI: 10.1007/s00429-013-0680-x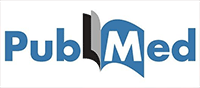 Lire sur PubMed
---
1. Brain Struct Funct. 2015 Mar;220(2):729-43. doi: 10.1007/s00429-013-0680-x. Epub
2013 Dec 6.
Descriptive anatomy of Heschl's gyri in 430 healthy volunteers, including 198
left-handers.
Marie D(1), Jobard G, Crivello F, Perchey G, Petit L, Mellet E, Joliot M, Zago L,
Mazoyer B, Tzourio-Mazoyer N.
Author information:
(1)GIN, UMR 5296, University Bordeaux, 33000, Bordeaux, France.
This study describes the gyrification patterns and surface areas of Heschl's
gyrus (HG) in 430 healthy volunteers mapped with magnetic resonance imaging.
Among the 232 right-handers, we found a large occurrence of duplication (64 %),
especially on the right (49 vs. 37 % on the left). Partial duplication was twice
more frequent on the left than complete duplication. On the opposite, in the
right hemisphere, complete duplication was 10 % more frequent than partial
duplication. The most frequent inter-hemispheric gyrification patterns were
bilateral single HG (36 %) and left single-right duplication (27 %). The least
common patterns were left duplication-right single (22 %) and bilateral
duplication (15 %). Duplication was associated with decreased anterior HG surface
area on the corresponding side, independently of the type of duplication, and
increased total HG surface area (including the second gyrus). Inter-hemispheric
gyrification patterns strongly influenced both anterior and total HG surface area
asymmetries, leftward asymmetry of the anterior HG surface was observed in all
patterns except double left HG, and total HG surface asymmetry favored the side
of duplication. Compared to right-handers, the 198 left-handers exhibited lower
occurrence of duplication, and larger right anterior HG surface and total HG
surface areas. Left-handers' HG surface asymmetries were thus significantly
different from those of right-handers, with a loss of leftward asymmetry of their
anterior HG surface, and with significant rightward asymmetry of their total HG
surface. In summary, gyrification patterns have a strong impact on HG surface and
asymmetry. The observed reduced lateralization of HG duplications and anterior HG
asymmetry in left-handers highlights HG inter-hemispheric gyrification patterns
as a potential candidate marker of speech lateralization.
DOI: 10.1007/s00429-013-0680-x
PMCID: PMC4341020
PMID: 24310352 [Indexed for MEDLINE]
Auteurs Bordeaux Neurocampus