Dealing with sleep problems during home confinement due to the COVID-19 outbreak: practical recommendations from a task force of the European CBT-I Academy
Ellemarije Altena, Chiara Baglioni, Colin A. Espie, Jason Ellis, Dimitri Gavriloff, Brigitte Holzinger, Angelika Schlarb, Lukas Frase, Susanna Jernelöv, Dieter Riemann
J Sleep Res
. 2020-04-04; :
DOI: 10.1111/jsr.13052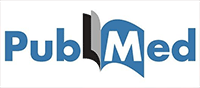 Lire sur PubMed
---
Altena E(1), Baglioni C(2)(3), Espie CA(4), Ellis J(5), Gavriloff D(4), Holzinger B(6), Schlarb A(7), Frase L(2), Jernelöv S(8)(9), Riemann D(2).
Author information:
(1)UMR 5287, Institut de Neurosciences Intégratives et Cognitives d'Aquitaine, Neuroimagerie et Cognition Humaine, CNRS, Université de Bordeaux, Bordeaux, France.
(2)Department of Psychiatry and Psychotherapy, Faculty of Medicine, Medical Center, University of Freiburg, University of Freiburg, Freiburg, Germany.
(3)Department of Human Sciences, University of Rome 'G. Marconi' – Telematic, Rome, Italy.
(4)Sleep and Circadian Neuroscience Institute, Nuffield Department of Clinical Neurosciences, University of Oxford, Oxford, UK.
(5)Northumbria Centre for Sleep Research, Northumbria University, Newcastle, UK.
(6)Institut für Bewusstseins- und Traumforschung, Vienna, Austria.
(7)Department of Psychology, University of Bielefeld, Bielefeld, Germany.
(8)Department of Clinical Neuroscience, Centre for Psychiatry Research, Karolinska Institutet, and Stockholm Health Care Services, Stockholm County Council, Huddinge Hospital, Stockholm, Sweden.
(9)Division of Psychology, Department of Clinical Neuroscience, Karolinska Institutet, Sweden.
In the current global home confinement situation due to the COVID-19 outbreak, most individuals are exposed to an unprecedented stressful situation of unknown duration. This may not only increase daytime stress, anxiety and depression levels but also disrupt sleep. Importantly, because of the fundamental role that sleep plays in emotion regulation, sleep disturbance can have direct consequences upon next day emotional functioning. In this paper we summarize what is known about the stress-sleep link and confinement as well as effective insomnia treatment. We discuss those effects of the current home confinement situation that can disrupt sleep but also those that could benefit sleep quality. We suggest adaptions of cognitive behavioral therapy elements that are feasible to implement for those facing changed work schedules and requirements, those with health anxiety and those handling childcare and homeschooling, whilst also recognizing the general limitations imposed on physical exercise and social interaction. Managing sleep problems as best as possible during home confinement can limit stress and possibly prevent disruptions of social relationships.
Auteurs Bordeaux Neurocampus