Corrigendum: Risk of motor vehicle accidents related to sleepiness at the wheel: A systematic review and meta-analysis (Sleep (2017) 40:10 DOI: 10.1093/sleep/zsx134)
Stéphanie Bioulac, Jean-Arthur Micoulaud-Franchi, Mickael Arnaud, Patricia Sagaspe, Nicholas Moore, Francesco Salvo, Pierre Philip
Sleep
. 2018-04-30; 41(7):
DOI: 10.1093/sleep/zsy075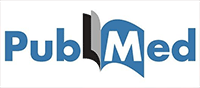 Lire sur PubMed
---
1. Sleep. 2018 Jul 1;41(7). doi: 10.1093/sleep/zsy075.
Risk of Motor Vehicle Accidents Related to Sleepiness at the Wheel: A Systematic
Review and Meta-Analysis.
Bioulac S, Micoulaud-Franchi JA, Arnaud M, Sagaspe P, Moore N, Salvo F, Philip P.
Erratum for
Sleep. 2017 Oct 1;40(10):.
DOI: 10.1093/sleep/zsy075
PMID: 29718456
Auteurs Bordeaux Neurocampus