Controlling audibility with noise for online experiments using sound
Rodrigue Bravard,
Laurent Demany
, Daniel Pressnitzer
JASA Express Letters
. 2023-06-01; 3(6):
DOI: 10.1121/10.0019807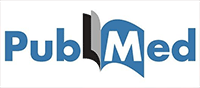 Lire sur PubMed
---
Online auditory experiments use the sound delivery equipment of each participant, with no practical way to calibrate sound level or frequency response. Here, a method is proposed to control sensation level across frequencies: embedding stimuli in threshold-equalizing noise. In a cohort of 100 online participants, noise could equate detection thresholds from 125 to 4000 Hz. Equalization was successful even for participants with atypical thresholds in quiet, due either to poor quality equipment or unreported hearing loss. Moreover, audibility in quiet was highly variable, as overall level was uncalibrated, but variability was much reduced with noise. Use cases are discussed.
Auteurs Bordeaux Neurocampus