Co‐culture of exogenous oligodendrocytes with unmyelinated cerebella: Revisiting ex vivo models and new tools to study myelination
Lucas Baudouin, Noémie Adès, Kadia Kanté,
Antonny Czarnecki
, Corinne Bachelin, Asha Baskaran, Dominique Langui, Aymeric Millécamps, Basile Gurchenkov, Yoan Velut, Kévin Duarte, Jean‐Vianney Barnier, Brahim Nait Oumesmar, Lamia Bouslama‐Oueghlani
Glia
. 2021-04-02; :
DOI: 10.1002/glia.24001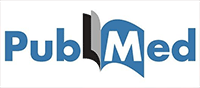 Lire sur PubMed
---
Baudouin L(1), Adès N(1), Kanté K(1), Czarnecki A(2), Bachelin C(1), Baskaran A(3), Langui D(3), Millécamps A(3), Gurchenkov B(3), Velut Y(4), Duarte K(5), Barnier JV(5), Nait Oumesmar B(1), Bouslama-Oueghlani L(1).
Author information:
(1)Institut du Cerveau – Paris Brain Institute – ICM, Inserm, CNRS, AP-HP, Hôpital de la Pitié Salpêtrière, Sorbonne Université, Paris, France.
(2)INSERM, UMR_S 1130, CNRS, UMR 8246, Neuroscience Paris Seine, Institute of Biology Paris Seine, Sorbonne University, Paris, France.
(3)Institut du Cerveau – Paris Brain Institute – ICM, Inserm, CNRS, AP-HP, Hôpital de la Pitié Salpêtrière, ICM Quant, Sorbonne Université, Paris, France.
(4)Centre de Recherche des Cordeliers, INSERM, Sorbonne Université, Université de Paris, Paris, France.
(5)Paris-Saclay Neuroscience Institute (Neuro-PSI), UMR 9197, CNRS, University of Paris-Sud, University of Paris-Saclay, Orsay, France.
Common in vitro models used to study the mechanisms regulating myelination rely on co-cultures of oligodendrocyte precursor cells (OPCs) and neurons. In such models, myelination occurs in an environment that does not fully reflect cell-cell interactions and environmental cues present in vivo. To avoid these limitations while specifically manipulating oligodendroglial cells, we developed a reliable ex vivo model of myelination by seeding OPCs on cerebellar slices, deprived of their endogenous oligodendrocytes. We showed that exogenous OPCs seeded on unmyelinated cerebella, efficiently differentiate and form compact myelin. Spectral confocal reflectance microscopy and electron microscopy analysis revealed that the density of compacted myelin sheaths highly increases all along the culture. Importantly, we defined the appropriate culture time frame to study OPC differentiation and myelination, using accurate quantification resources we generated. Thus, this model is a powerful tool to study the cellular and molecular mechanisms of OPC differentiation and myelination. Moreover, it is suitable for the development and validation of new therapies for myelin-related disorders such as multiple sclerosis and psychiatric diseases.
© 2021 Wiley Periodicals LLC.
Auteurs Bordeaux Neurocampus