Chronic Supplementation with a Mix of Salvia officinalis and Salvia lavandulaefolia Improves Morris Water Maze Learning in Normal Adult C57Bl/6J Mice
Anne-Laure Dinel, Céline Lucas, Damien Guillemet, Sophie Layé, Véronique Pallet, Corinne Joffre
Nutrients
. 2020-06-15; 12(6): 1777
DOI: 10.3390/nu12061777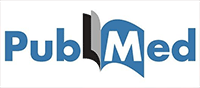 Lire sur PubMed
---
Background:
Two different species of sage, Salvia officinalis and Salvia lavandulaefolia, have demonstrated activities in cognitive function during preclinical and clinical studies related to impaired health situations or single administration. Different memory processes have been described to be significantly and positively impacted.
Objective:
Our objective is to explore the potential of these Salvia, and their additional activities, in healthy situations, and during prolonged administration, on memory and subsequent mechanisms of action related to putative effects.
Design:
This mouse study has implicated four investigational arms dedicated to control, Salvia officinalis aqueous extract, Salvia lavandulaefolia-encapsulated essential oil and a mix thereof (Cognivia™) for 2 weeks of administration. Cognitive functions have been assessed throughout Y-maze and Morris water maze models. The impact of supplementation on lipid peroxidation, oxidative stress, neurogenesis, neuronal activity, neurotrophins, neurotrophin receptors, CaM kinase II and glucocorticoid receptors has been assessed via post-interventional tissue collection.
Results:
All Salvia groups had a significant effect on Y-maze markers on day 1 of administration. Only the mix of two Salvia species demonstrated significant improvements in Morris water maze markers at the end of administration. Considering all biological and histological markers, we did not observe any significant effect of S. officinalis, S. lavandulaefolia and a mix of Salvia supplementation on lipid peroxidation, oxidative stress and neuronal plasticity (neurogenesis, neuronal activity, neurotrophins). Interestingly, CaM kinase II protein expression is significantly increased in animals supplemented with Salvia. Conclusion: The activities of Salvia alone after one intake have been confirmed; however, a particular combination of different types of Salvia have been shown to improve memory and present specific synergistic effects after chronic administration in healthy mice.
Auteurs Bordeaux Neurocampus