Chronic mild stress in mice decreases peripheral cytokine and increases central cytokine expression independently of IL-10 regulation of the cytokine network
Cécile Mormède, Nathalie Castanon, Chantal Médina, Elisabeth Moze, Jacques Lestage, Pierre J. Neveu, Robert Dantzer
Neuroimmunomodulation
. 2002-01-01; 10(6): 359-366
DOI: 10.1159/000071477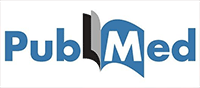 Lire sur PubMed
---
1. Neuroimmunomodulation. 2002-2003;10(6):359-66.
Chronic mild stress in mice decreases peripheral cytokine and increases central
cytokine expression independently of IL-10 regulation of the cytokine network.
Mormède C(1), Castanon N, Médina C, Moze E, Lestage J, Neveu PJ, Dantzer R.
Author information:
(1)INRA-INSERM U394, Neurobiologie Intégrative, Institut François Magendie,
Bordeaux, France.
OBJECTIVES: Accumulating evidence indicates that stress leads to an increased
expression of pro-inflammatory cytokines such as interleukin (IL)-6. The
production and action of pro-inflammatory cytokines are down-regulated by
anti-inflammatory cytokines such as IL-10. This makes IL-10-deficient mice a
potentially useful model to assess the effects of stress on cytokine production.
METHODS: In the present study, IL-10-deficient mice were compared to wild-type
mice in their behavioural and cytokine response to a chronic mild stress
procedure.
RESULTS: The 3-week chronic mild stress decreased body weight gain and sucrose
consumption. It also resulted in a decreased expression of peripheral IL-1beta
and IL-6 and an increased expression of brain IL-6. This last change in IL-6 was
correlated to body weight loss in stressed mice. However, IL-10-deficient mice
did not differ from wild-type mice in their response to the chronic mild stress
procedure, despite substantial differences in functioning of the cytokine
network.
CONCLUSION: These results are interpreted in the context of the relationship
between cytokines and behaviour.
Copyright 2003 S. Karger AG, Basel
DOI: 10.1159/000071477
PMID: 12907843 [Indexed for MEDLINE]
Auteurs Bordeaux Neurocampus