Chronic alcohol consumption shifts learning strategies and synaptic plasticity from hippocampus to striatum-dependent pathways
Léa Tochon, Rose-Marie Vouimba, Marc Corio, Nadia Henkous, Daniel Béracochéa, Jean-Louis Guillou, Vincent David
Front. Psychiatry
. 2023-05-26; 14:
DOI: 10.3389/fpsyt.2023.1129030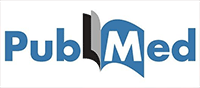 Lire sur PubMed
---
Introduction
The hippocampus and striatum have dissociable roles in memory and are necessary for spatial and procedural/cued learning, respectively. Emotionally charged, stressful events promote the use of striatal- over hippocampus-dependent learning through the activation of the amygdala. An emerging hypothesis suggests that chronic consumption of addictive drugs similarly disrupt spatial/declarative memory while facilitating striatum-dependent associative learning. This cognitive imbalance could contribute to maintain addictive behaviors and increase the risk of relapse.
Methods
We first examined, in C57BL/6 J male mice, whether chronic alcohol consumption (CAC) and alcohol withdrawal (AW) might modulate the respective use of spatial vs. single cue-based learning strategies, using a competition protocol in the Barnes maze task. We then performed in vivo electrophysiological studies in freely moving mice to assess learning-induced synaptic plasticity in both the basolateral amygdala (BLA) to dorsal hippocampus (dCA1) and BLA to dorsolateral striatum (DLS) pathways.
Results
We found that both CAC and early AW promote the use of cue-dependent learning strategies, and potentiate plasticity in the BLA → DLS pathway while reducing the use of spatial memory and depressing BLA → dCA1 neurotransmission.
Discussion
These results support the view that CAC disrupt normal hippocampo-striatal interactions, and suggest that targeting this cognitive imbalance through spatial/declarative task training could be of great help to maintain protracted abstinence in alcoholic patients.
Auteurs Bordeaux Neurocampus