CB(1) signaling in forebrain and sympathetic neurons is a key determinant of endocannabinoid actions on energy balance.
Carmelo Quarta, Luigi Bellocchio, Giacomo Mancini, Roberta Mazza, Cristina Cervino, Luzie J. Braulke, Csaba Fekete, Rocco Latorre, Cristina Nanni, Marco Bucci, Laura E. Clemens, Gerhard Heldmaier, Masahiko Watanabe, Thierry Leste-Lassere, Marlène Maitre, Laura Tedesco, Flaminia Fanelli, Stefan Reuss, Susanne Klaus, Raj Kamal Srivastava, Krisztina Monory, Alessandra Valerio, Annamaria Grandis, Roberto De Giorgio, Renato Pasquali, Enzo Nisoli, Daniela Cota, Beat Lutz, Giovanni Marsicano, Uberto Pagotto
Cell Metabolism
. 2010-04-01; 11(4): 273-285
DOI: 10.1016/j.cmet.2010.02.015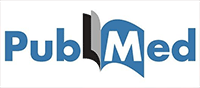 Lire sur PubMed
---
Quarta C(1), Bellocchio L, Mancini G, Mazza R, Cervino C, Braulke LJ, Fekete C, Latorre R, Nanni C, Bucci M, Clemens LE, Heldmaier G, Watanabe M, Leste-Lassere
T, Maitre M, Tedesco L, Fanelli F, Reuss S, Klaus S, Srivastava RK, Monory K, Valerio A, Grandis A, De Giorgio R, Pasquali R, Nisoli E, Cota D, Lutz B, Marsicano G, Pagotto U.
Author information:
(1)Endocrinology Unit and Centro di Ricerca Biomedica Applicata, Department of Clinical Medicine, University of Bologna, Bologna 40138, Italy.
The endocannabinoid system (ECS) plays a critical role in obesity development.
The pharmacological blockade of cannabinoid receptor type 1 (CB(1)) has been
shown to reduce body weight and to alleviate obesity-related metabolic disorders.
An unsolved question is at which anatomical level CB(1) modulates energy balance
and the mechanisms involved in its action. Here, we demonstrate that CB(1)
receptors expressed in forebrain and sympathetic neurons play a key role in the
pathophysiological development of diet-induced obesity. Conditional mutant mice
lacking CB(1) expression in neurons known to control energy balance, but not in
nonneuronal peripheral organs, displayed a lean phenotype and resistance to
diet-induced obesity. This phenotype results from an increase in lipid oxidation
and thermogenesis as a consequence of an enhanced sympathetic tone and a decrease
in energy absorption. In conclusion, CB(1) signaling in the forebrain and
sympathetic neurons is a key determinant of the ECS control of energy balance.
Auteurs Bordeaux Neurocampus