Cannabinoid-induced motor dysfunction via autophagy inhibition
Cristina Blázquez, Andrea Ruiz-Calvo, Raquel Bajo-Grañeras,
Jerome M. Baufreton
, Eva Resel,
Marjorie Varilh
,
Antonio C. Pagano Zottola
, Yamuna Mariani,
Astrid Cannich
, José A. Rodríguez-Navarro,
Giovanni Marsicano
, Ismael Galve-Roperh,
Luigi Bellocchio
, Manuel Guzmán
Autophagy
. 2020-10-20; 16(12): 2289-2291
DOI: 10.1080/15548627.2020.1827560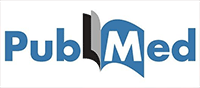 Lire sur PubMed
---
Blázquez C(1)(2)(3), Ruiz-Calvo A(1)(2)(3), Bajo-Grañeras R(1)(2)(3), Baufreton JM(4)(5), Resel E(1)(2)(3), Varilh M(6)(7), Pagano Zottola AC(6)(7), Mariani Y(4)(5), Cannich A(6)(7), Rodríguez-Navarro JA(3), Marsicano G(6)(7), Galve-Roperh I(1)(2)(3), Bellocchio L(6)(7), Guzmán M(1)(2)(3).
Author information:
(1)Centro de Investigación Biomédica en Red sobre Enfermedades Neurodegenerativas (CIBERNED, Instituto Universitario de Investigación Neuroquímica (IUIN) , Madrid, Spain.
(2)Department of Biochemistry and Molecular Biology, Complutense University , Madrid, Spain.
(3)Neurosciences and Sense Organs Area, Instituto Ramón y Cajal de Investigación Sanitaria (IRYCIS) , Madrid, Spain.
(4)Centre National de la Recherche Scientifique (CNRS) , Bordeaux, France.
(5)Institut des Maladies Neurodégénératives, University of Bordeaux , Bordeaux, France.
(6)Institut National de la Santé et de la Recherche Médicale (INSERM) , Bordeaux, France.
(7)Physiopathologie de la Plasticité Neuronale, NeuroCentre Magendie, University of Bordeaux , Bordeaux, France.
Comment on
Elife. 2020 Aug 10;9:.
The recreational and medical use of cannabis is largely increasing worldwide. Cannabis use, however, can cause adverse side effects, so conducting innovative studies aimed to understand and potentially reduce cannabis-evoked harms is important. Previous research conducted on cultured neural cells had supported that CNR1/CB1R (cannabinoid receptor 1), the main molecular target of cannabis, affects  macroautophagy/autophagy. However, it was not known whether CNR1 controls autophagy in the brain in vivo, and, eventually, what the functional consequences of a potential CNR1-autophagy connection could be. We have now found that Δ9-tetrahydrocannabinol (THC), the major intoxicating constituent of cannabis, impairs autophagy in the mouse striatum. Administration of autophagy activators (specifically, the rapalog temsirolimus and the disaccharide trehalose) rescues THC-induced autophagy inhibition and motor dyscoordination. The combination of various genetic strategies in vivo supports the idea that CNR1 molecules located on neurons belonging to the direct (striatonigral) pathway are required for the autophagy- and motor-impairing activity of THC. By identifying autophagy as a mechanistic link between THC and motor performance, our findings may open a new conceptual view on how cannabis acts in the brain.
Auteurs Bordeaux Neurocampus