Anti-S-nitrosocysteine antibodies are a predictive marker for demyelination in experimental autoimmune encephalomyelitis: implications for multiple sclerosis.
Anne I. Boullerne, José J. Rodrı́guez, Tarik Touil, Bruno Brochet, Stephan Schmidt, Nora D. Abrous, Michel Le Moal, Jeffrey R. Pua, Mark A. Jensen, Willy Mayo, Barry G. W. Arnason, Klaus G. Petry
J. Neurosci.
. 2002-01-01; 22(1): 123-132
DOI: 10.1523/jneurosci.22-01-00123.2002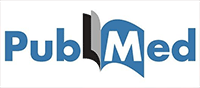 Lire sur PubMed
---
Multiple sclerosis (MS) is characterized by inflammation within the CNS. This inflammatory response is associated with production of nitric oxide (NO) and NO-related species that nitrosylate thiols. We postulated that MS patients would exhibit an antibody (Ab) response directed against proteins containing S-nitrosocysteine (SNO-cysteine) and showed that anti-NO-cysteine Abs of the IgM isotype are in fact present in the sera of some MS patients (Boullerne et al., 1995). We report here the presence of a seemingly identical Ab response directed against SNO-cysteine in an acute model of MS, experimental autoimmune encephalomyelitis (EAE) induced in Lewis rats with the 68-84 peptide of guinea pig myelin basic protein (MBP(68-84)). Serum levels of anti-SNO-cysteine Abs peaked 1 week before the onset of clinical signs and well before the appearance of anti-MBP(68-84) Abs. The anti-SNO-cysteine Ab peak titer correlated with the extent of subsequent CNS demyelination, suggesting a link between Ab level and CNS lesion formation. In relapsing-remitting MS patients, we found elevated anti-SNO-cysteine Ab at times of relapse and normal values in most patients judged to be in remission. Two-thirds of patients with secondary progressive MS had elevated anti-SNO-cysteine Ab levels, including those receiving interferon beta-1b. The data show that a rise in circulating anti-SNO-cysteine Ab levels precedes onset of EAE. Anti-SNO-cysteine Abs are also elevated at times of MS attacks and in progressive disease, suggesting a possible role for these Abs, measurable in blood, as a biological marker for clinical activity.
Auteurs Bordeaux Neurocampus