An Overview of and Rationale for Changes Proposed for Pathological Gambling in DSM-5
Nancy M. Petry, Carlos Blanco, Marc Auriacombe, Guilherme Borges, Kathleen Bucholz, Thomas J. Crowley, Bridget F. Grant, Deborah S. Hasin, Charles O'Brien
J Gambl Stud
. 2013-03-23; 30(2): 493-502
DOI: 10.1007/s10899-013-9370-0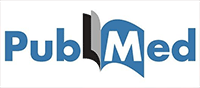 Lire sur PubMed
---
1. J Gambl Stud. 2014 Jun;30(2):493-502. doi: 10.1007/s10899-013-9370-0.
An overview of and rationale for changes proposed for pathological gambling in
DSM-5.
Petry NM(1), Blanco C, Auriacombe M, Borges G, Bucholz K, Crowley TJ, Grant BF,
Hasin DS, O'Brien C.
Author information:
(1)MC-3944, University of Connecticut School of Medicine, 263 Farmington Avenue,
Farmington, CT, 06030-3944, USA, .
The fifth revision of the Diagnostic and Statistical Manual of Mental Disorders
(DSM-5) is scheduled for publication in 2013. It will include several changes to
the diagnosis of pathological gambling: the name of the disorder will be altered,
the threshold for diagnosis will decrease, and one criterion will be removed.
This paper reviews the rationale for these changes and addresses how they may
impact diagnosis and treatment of the disorder, as well as potential for future
research in the field.
DOI: 10.1007/s10899-013-9370-0
PMCID: PMC3722301
PMID: 23526033 [Indexed for MEDLINE]
Auteurs Bordeaux Neurocampus