AMPA and NMDA glutamate receptor trafficking: Multiple roads for reaching and leaving the synapse
Laurent Groc, Daniel Choquet
Cell Tissue Res
. 2006-07-18; 326(2): 423-438
DOI: 10.1007/s00441-006-0254-9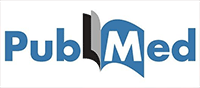 Lire sur PubMed
---
1. Cell Tissue Res. 2006 Nov;326(2):423-38. Epub 2006 Jul 18.
AMPA and NMDA glutamate receptor trafficking: multiple roads for reaching and
leaving the synapse.
Groc L(1), Choquet D.
Author information:
(1)UMR 5091 CNRS-Université de Bordeaux 2 Physiologie Cellulaire de la Synapse,
Institut François Magendie, Rue Camille Saint Saëns, 33077 Bordeaux Cédex,
France.
Glutamate receptor trafficking in and out of synapses is one of the core
mechanisms for rapid changes in the number of functional receptors during
synaptic plasticity. Recent data have shown that the fast gain and loss of
receptors from synaptic sites are accounted for by endocytic/exocytic processes
and by their lateral diffusion in the plane of the membrane. These events are
interdependent and regulated by neuronal activity and interactions with
scaffolding proteins. We review here the main cellular steps for AMPA and NMDA
receptor synthesis, traffic within intracellular organelles, membrane
exocytosis/endocytosis and surface trafficking. We focus on new findings that
shed light on the regulation of receptor cycling events and surface trafficking
and the way that this might reshape our thinking about the specific regulation of
receptor accumulation at synapses.
DOI: 10.1007/s00441-006-0254-9
PMID: 16847641 [Indexed for MEDLINE]
Auteurs Bordeaux Neurocampus