Addressing knowledge gaps in Parkinson's disease: a report on the Movement Disorder Society's Centre-to-Centre initiative to improve Parkinson's disease services in Lao People's Democratic Republic
Onanong Phokaewvarangkul, Somchit Vorachit, Appasone Phoumindr, Saysavath Keosodsay, Ronald B. Postuma,
Wassilios G. Meissner
, Roongroj Bhidayasiri
BMC Med Educ
. 2020-07-29; 20(1):
DOI: 10.1186/s12909-020-02161-x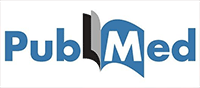 Lire sur PubMed
---
Background
Lao People's Democratic Republic (Lao PDR) has only nine neurologists for seven million people; none have formal training in Parkinson's disease (PD). Medical specialists require sufficient PD knowledge to provide high-quality care.
Methods
This study outlines a Centre-to-Centre programme for developing PD expertise in underserved regions through a tailored two-year educational enterprise between an established movement disorder mentor centre at Chulalongkorn University in Thailand and mentee centres in Lao PDR. Background knowledge of 80 Laotian physicians was assessed using a validated PD knowledge questionnaire containing 26 questions divided into 3 sections (diagnosis, therapeutic options, disease course) before and immediately after one-day kick-start training. Responses were compared across physicians' demographic groups.
Results
Of 80 respondents, 50 (62.5%) were board-certified physicians, of which 27 (54%) specialised in internal medicine. Apparent knowledge gaps were shown by a 51.2% correct response rate for total score, 52.8% for diagnosis, 50.6% for therapeutic options, and 48.2% for disease course. No significant differences in total score or any domain sub-scores between neurologists and other specialties were found. Many did not know which non-motor symptoms could occur as prodromal symptoms or late in course of PD. Incorrect responses mainly reflected a lack of knowledge of the impact of medication on disease. Total and domain sub-scores significantly improved after the course (p < 0.05, each). The size of difference of the means was significant for the total score (d = 0.82), therapeutic option (d = 0.56), and disease course (d = 0.68) sub-scores.
Conclusions
Significant improvement of PD knowledge amongst Laotian physicians is demonstrated after a training course, focusing on practical management of PD. Our findings highlight the importance of continued medical education, especially PD-specific training.
Auteurs Bordeaux Neurocampus