Acute role of the brain-derived neurotrophic factor (BDNF) on the respiratory neural network activity in mice in vitro
Julien Bouvier, Sandra Autran, Gilles Fortin, Jean Champagnat, Muriel Thoby-Brisson
Journal of Physiology-Paris
. 2006-11-01; 100(5-6): 290-296
DOI: 10.1016/j.jphysparis.2007.05.008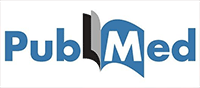 Lire sur PubMed
---
1. J Physiol Paris. 2006 Nov-Dec;100(5-6):290-6. Epub 2007 Jun 8.
Acute role of the brain-derived neurotrophic factor (BDNF) on the respiratory
neural network activity in mice in vitro.
Bouvier J(1), Autran S, Fortin G, Champagnat J, Thoby-Brisson M.
Author information:
(1)Laboratoire de Neurobiologie Génétique et Intégrative Institut Alfred Fessard,
CNRS UPR2216, 1 avenue de la terrasse, 91198 Gif sur Yvette, France.
In humans, several pathologies are associated with disturbances of the
respiratory control, some of them including alteration in the brain-derived
neurotrophic factor (BDNF) signalling pathway. BDNF has long been known as a
neurotrophic factor involved in survival, differentiation and maintenance of
neuronal populations in the peripheral and central nervous system. More recently
BDNF has also been discovered to be a potent neuromodulator with acute effects on
neuronal excitability and synaptic plasticity. Animals deleted for the gene
encoding BDNF exhibit respiratory alteration suggesting an important but yet
undefined role of the neurotrophin in respiratory rhythmogenesis either by a
trophic and/or an acute action. The possibility that BDNF might exert an acute
regulatory role on the rhythmic activity of the respiratory generator of the
pre-Bötzinger complex has been recently examined in newborn mice in vitro.
Results obtained, reviewed in the present paper, will help getting insights in
respiratory rhythm regulatory mechanisms that involve BDNF signalling.
DOI: 10.1016/j.jphysparis.2007.05.008
PMID: 17628454 [Indexed for MEDLINE]
Auteurs Bordeaux Neurocampus