Acidic nanoparticles protect against α-synuclein-induced neurodegeneration through the restoration of lysosomal function.
Arotcarena ML
,
Soria FN
,
Cunha A
,
Doudnikoff E
, Prévot G, Daniel J, Blanchard-Desce M, Barthélémy P,
Bezard E
, Crauste-Manciet S,
Dehay B.
Aging cell
. ; :
DOI: 10.1111/acel.13584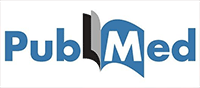 Lire sur PubMed
---
Arotcarena ML(1), Soria FN(1)(2), Cunha A(1)(3), Doudnikoff E(1), Prévot G(1)(3)(4), Daniel J(5), Blanchard-Desce M(5), Barthélémy P(3), Bezard E(1), Crauste-Manciet S(3), Dehay B(1).
Author information:
(1)Univ. Bordeaux, CNRS, IMN, UMR 5293, Bordeaux, France.
(2)Achucarro Basque Center for Neuroscience, Dpto. Neurociencias, Universidad del País Vasco (UPV/EHU), Leioa, Spain.
(3)Université de Bordeaux, INSERM U1212, CNRS, UMR 5320, ARNA ARN: Régulations Naturelle et Artificielle, ChemBioPharm, Bordeaux, France.
(4)Biomedical Engineering and Imaging Institute, Icahn School of Medicine at Mount Sinai, New York, New York, USA.
(5)Université de Bordeaux, Institut des Sciences Moléculaires, CNRS, UMR 5255, Talence, France.
Parkinson's disease (PD) is an age-related neurodegenerative disorder characterized by the loss of dopaminergic neurons in the substantia nigra, associated with the  accumulation of misfolded α-synuclein and lysosomal impairment, two events deemed interconnected. Protein aggregation is linked to defects in degradation systems such as the autophagy-lysosomal pathway, while lysosomal dysfunction is partly related to compromised acidification. We have recently proven that acidic nanoparticles (aNPs) can re-acidify lysosomes and ameliorate neurotoxin-mediated dopaminergic neurodegeneration in mice. However, no lysosome-targeted approach has yet been tested in  synucleinopathy models in vivo. Here, we show that aNPs increase α-synuclein degradation through enhancing lysosomal activity in vitro. We further demonstrate in vivo that aNPs protect nigral dopaminergic neurons from cell death, ameliorate α-synuclein pathology, and restore lysosomal function in mice injected with PD patient-derived Lewy body extracts carrying toxic α-synuclein aggregates. Our results support lysosomal re-acidification as a disease-modifying strategy for the treatment of PD and other age-related proteinopathies.
© 2022 The Authors. Aging Cell published by Anatomical Society and John Wiley & Sons Ltd.
Auteurs Bordeaux Neurocampus