Accelerating the Evolution of Nonhuman Primate Neuroimaging
Michael Milham et al
Neuron
. 2020-02-01; 105(4): 600-603
DOI: 10.1016/j.neuron.2019.12.023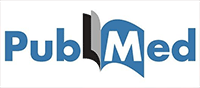 Lire sur PubMed
---
PRIMatE Data Exchange (PRIME-DE) Global Collaboration Workshop and Consortium.
Electronic address: ; PRIMatE Data Exchange
(PRIME-DE) Global Collaboration Workshop and Consortium.
Collaborators: Milham M, Petkov CI, Margulies DS, Schroeder CE, Basso MA, Belin
P, Fair DA, Fox A, Kastner S, Mars RB, Messinger A, Poirier C, Vanduffel W, Van
Essen DC, Alvand A, Becker Y, Ben Hamed S, Benn A, Bodin C, Boretius S, Cagna B,
Coulon O, El-Gohary SH, Evrard H, Forkel SJ, Friedrich P, Froudist-Walsh S,
Garza-Villarreal EA, Gao Y, Gozzi A, Grigis A, Hartig R, Hayashi T, Heuer K,
Howells H, Ardesch DJ, Jarraya B, Jarrett W, Jedema HP, Kagan I, Kelly C, Kennedy
H, Klink PC, Kwok SC, Leech R, Liu X, Madan C, Madushanka W, Majka P, Mallon AM,
Marche K, Meguerditchian A, Menon RS, Merchant H, Mitchell A, Nenning KH,
Nikolaidis A, Ortiz-Rios M, Pagani M, Pareek V, Prescott M, Procyk E, Rajimehr R,
Rautu IS, Raz A, Roe AW, Rossi-Pool R, Roumazeilles L, Sakai T, Sallet J,
García-Saldivar P, Sato C, Sawiak S, Schiffer M, Schwiedrzik CM, Seidlitz J, Sein
J, Shen ZM, Shmuel A, Silva AC, Simone L, Sirmpilatze N, Sliwa J, Smallwood J,
Tasserie J, Thiebaut de Schotten M, Toro R, Trapeau R, Uhrig L, Vezoli J, Wang Z,
Wells S, Williams B, Xu T, Xu AG, Yacoub E, Zhan M, Ai L, Amiez C, Balezeau F,
Baxter MG, Blezer ELA, Brochier T, Chen A, Croxson PL, Damatac CG, Dehaene S,
Everling S, Fleysher L, Freiwald W, Griffiths TD, Guedj C, Hadj-Bouziane F, Harel
N, Hiba B, Jung B, Koo B, Laland KN, Leopold DA, Lindenfors P, Meunier M, Mok K,
Morrison JH, Nacef J, Nagy J, Pinsk M, Reader SM, Roelfsema PR, Rudko DA,
Rushworth MFS, Russ BE, Schmid MC, Sullivan EL, Thiele A, Todorov OS, Tsao D,
Ungerleider L, Wilson CRE, Ye FQ, Zarco W, Zhou YD.
Nonhuman primate neuroimaging is on the cusp of a transformation, much in the
same way its human counterpart was in 2010, when the Human Connectome Project was
launched to accelerate progress. Inspired by an open data-sharing initiative, the
global community recently met and, in this article, breaks through obstacles to
define its ambitions.
Copyright © 2019 Elsevier Inc. All rights reserved.
Auteurs Bordeaux Neurocampus