Absence of GluD2 Antibodies in Patients with Opsoclonus-Myoclonus Syndrome
Petit-Pedrol M
, Guasp M, Armangue T, Lavarino C, Morales La Madrid A, Saiz A, Graus F, Dalmau J
Neurology
. 2020-12-21; : 10.1212/WNL.0000000000011410
DOI: 10.1212/WNL.0000000000011410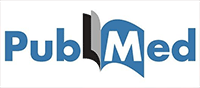 Lire sur PubMed
---
Objective:
A recent study showed glutamate receptor delta 2 antibodies (GluD2-ab) in sera of patients with opsoclonus-myoclonus syndrome (OMS). Inconsistencies between cerebellar immunoreactivity and expression of GluD2 led us to hypothesize that these antibodies are not biomarkers of OMS.
Methods:
Serum of 45 children with OMS (10 (22%) with neuroblastoma), 158 adults with OMS (53 (33%) with tumors), and 172 controls including 152 patients with several types of encephalitis, 18 with neuroblastoma without OMS, and 20 healthy participants were investigated. Antibodies were determined with 3 different techniques: (1) rat brain immunohistochemistry, (2) a live cell-based assay using a standard secondary antibody (two-step CBA), and (3) a similar CBA with a secondary and tertiary antibodies (three-step CBA). Two plasmids were used in the CBA studies. Three commercial GluD2-ab and two human sera with GluD2-ab served as controls for expression of GluD2.
Results:
The three commercial GluD2-ab showed predominant reactivity with the molecular and Purkinje cell layers (where GluD2 is highly enriched), and were also positive with the indicated CBAs. Substantially milder reactivity with brain tissue and CBA was obtained with the two control human sera containing GluD2-ab. None of the 203 patients with OMS and 172 controls showed immunoreactivities consistent with GluD2-abs. Compared with a standard two-step CBA, the three-step assay did not improve antibody detection and showed more frequent non-specific reactivity that was not immunoabsorbed with GluD2.Conclusion:We did not find GluD2-ab in a large cohort of patients with OMS. GluD2-ab should not be considered diagnostic biomarkers of OMS.
Auteurs Bordeaux Neurocampus