A novel inhibitory nucleo-cortical circuit controls cerebellar Golgi cell activity.
Lea Ankri, Zoé Husson, Katarzyna Pietrajtis, Rémi Proville, Clément Léna, Yosef Yarom, Stéphane Dieudonné, Marylka Yoe Uusisaari
eLife
. 2015-05-12; 4:
DOI: 10.7554/eLife.06262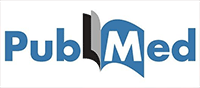 Lire sur PubMed
---
The cerebellum, a crucial center for motor coordination, is composed of a cortex and several nuclei. The main mode of interaction between these two parts is considered to be formed by the inhibitory control of the nuclei by cortical Purkinje neurons. We now amend this view by showing that inhibitory GABA-glycinergic neurons of the cerebellar nuclei (CN) project profusely into the cerebellar cortex, where they make synaptic contacts on a GABAergic subpopulation of cerebellar Golgi cells. These spontaneously firing Golgi cells are inhibited by optogenetic activation of the inhibitory nucleo-cortical fibers both in vitro and in vivo. Our data suggest that the CN may contribute to the functional recruitment of the cerebellar cortex by decreasing Golgi cell inhibition onto granule cells.
---
Auteurs Bordeaux Neurocampus