A new experimental design to study inflammation-related versus non-inflammation-related depression in mice
Pierre Cardinal, Camille Monchaux de Oliveira, Julie Sauvant, Aline Foury, Muriel Darnaudéry, Sylvie Vancassel, Nathalie Castanon, Lucile Capuron
J Neuroinflammation
. 2021-12-01; 18(1):
DOI: 10.1186/s12974-021-02330-9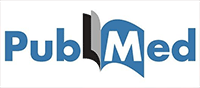 Lire sur PubMed
---
Background
Major depressive disorder (MDD) represents a major public health concern, particularly due to its steadily rising prevalence and the poor responsiveness to standard antidepressants notably in patients afflicted with chronic inflammatory conditions, such as obesity. This highlights the need to improve current therapeutic strategies, including by targeting inflammation based on its role in the pathophysiology and treatment responsiveness of MDD. Nevertheless, dissecting the relative contribution of inflammation in the development and treatment of MDD remains a major issue, further complicated by the lack of preclinical depression models suitable to experimentally dissociate inflammation-related vs. inflammation-unrelated depression.
Methods
While current models usually focus on one particular MDD risk factor, we compared in male C57BL/6J mice the behavioral, inflammatory and neurobiological impact of chronic exposure to high-fat diet (HFD), a procedure known to induce inflammation-related depressive-like behaviors, and unpredictable chronic mild stress (UCMS), a stress-induced depression model notably renowned for its responsivity to antidepressants.
Results
While both paradigms induced neurovegetative, depressive-like and anxiety-like behaviors, inflammation and downstream neurobiological pathways contributing to inflammation-driven depression were specifically activated in HFD mice, as revealed by increased circulating levels of inflammatory factors, as well as brain expression of microglial activation markers and enzymes from the kynurenine and tetrahydrobiopterin (BH4) pathways. In addition, serotoninergic and dopaminergic systems were differentially impacted, depending on the experimental condition.
Conclusions
These data validate an experimental design suitable to deeply study the mechanisms underlying inflammation-driven depression comparatively to non-inflammatory depression. This design could help to better understand the pathophysiology of treatment resistant depression.
Auteurs Bordeaux Neurocampus