A lateralized brain network for visuospatial attention
Michel Thiebaut de Schotten, Flavio Dell'Acqua, Stephanie J Forkel, Andrew Simmons, Francesco Vergani, Declan G M Murphy, Marco Catani
Nat Neurosci
. 2011-09-18; 14(10): 1245-1246
DOI: 10.1038/nn.2905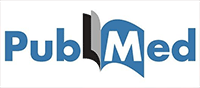 Lire sur PubMed
---
1. Nat Neurosci. 2011 Sep 18;14(10):1245-6. doi: 10.1038/nn.2905.
A lateralized brain network for visuospatial attention.
Thiebaut de Schotten M(1), Dell'Acqua F, Forkel SJ, Simmons A, Vergani F, Murphy
DG, Catani M.
Author information:
(1)Natbrainlab, Department of Forensic and Neurodevelopmental Sciences, Institute
of Psychiatry, King's College London, London, UK.
Erratum in
Nat Neurosci. 2011 Dec;14(12):1617.
Right hemisphere dominance for visuospatial attention is characteristic of most
humans, but its anatomical basis remains unknown. We report the first evidence in
humans for a larger parieto-frontal network in the right than left hemisphere,
and a significant correlation between the degree of anatomical lateralization and
asymmetry of performance on visuospatial tasks. Our results suggest that
hemispheric specialization is associated with an unbalanced speed of visuospatial
processing.
© 2011 Nature America, Inc. All rights reserved.
DOI: 10.1038/nn.2905
PMID: 21926985 [Indexed for MEDLINE]
Auteurs Bordeaux Neurocampus