A Critical Time Window for the Recruitment of Bulbar Newborn Neurons by Olfactory Discrimination Learning
L. Belnoue, N. Grosjean, D. N. Abrous, M. Koehl
Journal of Neuroscience
. 2011-01-19; 31(3): 1010-1016
DOI: 10.1523/jneurosci.3941-10.2011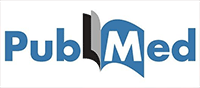 Lire sur PubMed
---
1. J Neurosci. 2011 Jan 19;31(3):1010-6. doi: 10.1523/JNEUROSCI.3941-10.2011.
A critical time window for the recruitment of bulbar newborn neurons by olfactory
discrimination learning.
Belnoue L(1), Grosjean N, Abrous DN, Koehl M.
Author information:
(1)INSERM U862, Magendie Neurocenter, Neurogenesis and Pathophysiology Group,
Bordeaux F-33077, France.
In the mammalian brain, the dentate gyrus and the olfactory bulb are regions
where new neurons are continuously added. While the functional consequences of
continuous hippocampal neurogenesis have been extensively studied, the role of
olfactory adult-born neurons remains elusive. In particular, the involvement of
these newborn neurons in odor processing is still a matter of debate. We
demonstrate a critical impact of both the age of new neurons and the memory
processes involved (learning vs recall) in the recruitment of newborn cells.
Thus, odor stimulation preferentially recruited immature neurons over more mature
ones (2 weeks old vs 5 and 9 weeks old), whereas associative learning based on
odor discrimination preferentially recruited mature neurons (5-9 weeks old).
Furthermore, while mature neurons were activated by this associative learning,
they were not activated by long-term memory recall, indicating that the
contribution of newborn neurons in olfactory functions depends also on the memory
process involved. Our data thus show that newborn neurons are indeed involved in
odor processing and that their recruitment is age- and memory process-dependent.
DOI: 10.1523/JNEUROSCI.3941-10.2011
PMID: 21248125 [Indexed for MEDLINE]
Auteurs Bordeaux Neurocampus