A cannabinoid link between mitochondria and memory.
Etienne Hebert-Chatelain, Tifany Desprez, Román Serrat, Luigi Bellocchio, Edgar Soria-Gomez, Arnau Busquets-Garcia, Antonio Christian Pagano Zottola, Anna Delamarre, Astrid Cannich, Peggy Vincent, Marjorie Varilh, Laurie M. Robin, Geoffrey Terral, M. Dolores García-Fernández, Michelangelo Colavita, Wilfrid Mazier, Filippo Drago, Nagore Puente, Leire Reguero, Izaskun Elezgarai, Jean-William Dupuy, Daniela Cota, Maria-Luz Lopez-Rodriguez, Gabriel Barreda-Gómez, Federico Massa, Pedro Grandes, Giovanni Bénard, Giovanni Marsicano
Nature
. 2016-11-01; 539(7630): 555-559
DOI: 10.1038/nature20127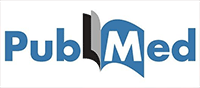 Lire sur PubMed
---
1. Nature. 2016 Nov 24;539(7630):555-559. doi: 10.1038/nature20127. Epub 2016 Nov 9.
A cannabinoid link between mitochondria and memory.
Hebert-Chatelain E(1)(2)(3), Desprez T(1)(2), Serrat R(1)(2), Bellocchio
L(1)(2)(4), Soria-Gomez E(1)(2), Busquets-Garcia A(1)(2), Pagano Zottola
AC(1)(2), Delamarre A(1)(2), Cannich A(1)(2), Vincent P(1)(2), Varilh M(1)(2),
Robin LM(1)(2), Terral G(1)(2), García-Fernández MD(5)(6), Colavita M(1)(2)(7),
Mazier W(1)(2), Drago F(7), Puente N(8)(9), Reguero L(8)(9), Elezgarai I(8)(9),
Dupuy JW(10), Cota D(1)(2), Lopez-Rodriguez ML(11), Barreda-Gómez G(5), Massa
F(1)(2), Grandes P(8)(9)(12), Bénard G(1)(2), Marsicano G(1)(2).
Author information:
(1)INSERM U1215, NeuroCentre Magendie, Bordeaux 33077, France.
(2)Université de Bordeaux, NeuroCentre Magendie, Bordeaux 33077, France.
(3)Department of Biology, Université de Moncton, Moncton, New-Brunswick E1A 3E9,
Canada.
(4)Department of Biochemistry and Molecular Biology I, Complutense University,
Madrid 28040, Spain.
(5)Department of Research and Development, IMG Pharma Biotech S.L., Derio 48160,
Spain.
(6)Department of Pharmacology, Faculty of Medicine and Dentistry, University of
the Basque Country UPV/EHU, Leioa 48940, Spain.
(7)Department of Biomedical and Biotechnological Sciences, Section of
Pharmacology, University of Catania, Catania 95124, Italy.
(8)Department of Neurosciences, Faculty of Medicine and Nursing, University of
the Basque Country UPV/EHU, Leioa 48940, Spain.
(9)Achucarro Basque Center for Neuroscience, Bizkaia Science and Technology Park,
Building 205, Zamudio 48170, Spain.
(10)Université de Bordeaux, Centre Génomique Fonctionnelle, Plateforme Protéome,
Bordeaux 33077, France.
(11)Department of Organic Chemistry, Complutense University, Madrid 28040, Spain.
(12)Division of Medical Sciences, University of Victoria, Victoria, British
Columbia V8W 2Y2, Canada.
Comment in
Cell Metab. 2017 Jan 10;25(1):8-10.
Trends Cell Biol. 2017 Jun;27(6):391-392.
Cellular activity in the brain depends on the high energetic support provided by
mitochondria, the cell organelles which use energy sources to generate ATP. Acute
cannabinoid intoxication induces amnesia in humans and animals, and the
activation of type-1 cannabinoid receptors present at brain mitochondria
membranes (mtCB1) can directly alter mitochondrial energetic activity. Although
the pathological impact of chronic mitochondrial dysfunctions in the brain is
well established, the involvement of acute modulation of mitochondrial activity
in high brain functions, including learning and memory, is unknown. Here, we show
that acute cannabinoid-induced memory impairment in mice requires activation of
hippocampal mtCB1 receptors. Genetic exclusion of CB1 receptors from hippocampal
mitochondria prevents cannabinoid-induced reduction of mitochondrial mobility,
synaptic transmission and memory formation. mtCB1 receptors signal through
intra-mitochondrial Gαi protein activation and consequent inhibition of
soluble-adenylyl cyclase (sAC). The resulting inhibition of protein kinase A
(PKA)-dependent phosphorylation of specific subunits of the mitochondrial
electron transport system eventually leads to decreased cellular respiration.
Hippocampal inhibition of sAC activity or manipulation of intra-mitochondrial PKA
signalling or phosphorylation of the Complex I subunit NDUFS2 inhibit
bioenergetic and amnesic effects of cannabinoids. Thus, the G protein-coupled
mtCB1 receptors regulate memory processes via modulation of mitochondrial energy
metabolism. By directly linking mitochondrial activity to memory formation, these
data reveal that bioenergetic processes are primary acute regulators of cognitive
functions.
DOI: 10.1038/nature20127
PMID: 27828947 [Indexed for MEDLINE]
Auteurs Bordeaux Neurocampus