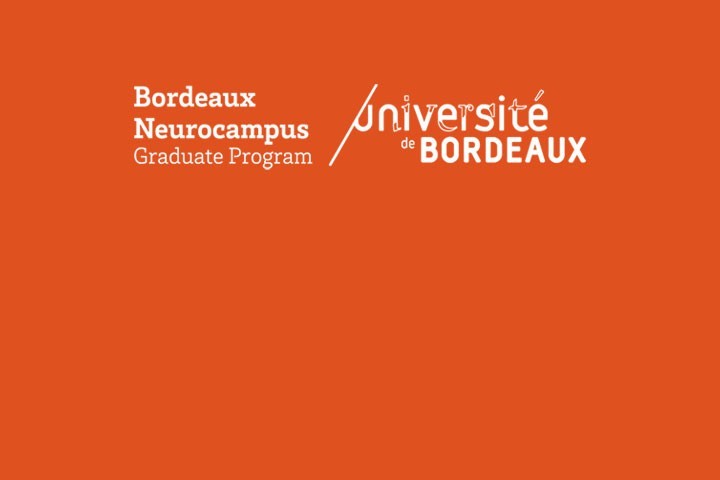 2022 Well-being Webinar Serie
We all know that academic life can be challenging for students at times, and COVID-19 has exacerbated this experience for many.
According to the CED survey of 2021 (response of 632 UB Ph.D. students) :
54 % describe a loss of energy and fatigue
31% depressive mood
62% consider decreased motivation and low spirits as an obstacle to the progress of the thesis
To address this concern, the Bordeaux Neurocampus Graduate Program is launching in 2022 seven webinar sessions (see below) to address MSc and Ph.D. students' well–being and mental health and help them thrive in academia.
The first session session is specifically designed for supervisors.
Webinar for Supervisors
Supporting student mental health and well-being. A useful toolbox
Date: 31/01/2022
Aims: To learn what are the signals indicating mental health and wellness issues in students, and how to detect them
Programme:
1. How do I support my students' mental health and well-being?"
2. How to ask the right questions.
3. Why number of interactions matters
4. Having a genuine open-door policy.
5. Effective communication – laying the right foundation.
6. The role of belonging, self-worth & capability and how to foster it.
7. Caring for yourself first
Timetable: 09h30-11h (90 min)
Venue: Remote Link
Register: https://forms.gle/XPaNT34qxYcYYQCm7
Webinar for Master & Ph.D. students
23 Fev at 12:30- Navigating Supervision. Supervisors, communication, & boundaries
13 April at 12:30- Rethinking Productivity
18 May at 12:30- Managing Conflict
08 June at 12:30- Motivation and Procrastination
28 Sept at 12:30- Perfectionism and Imposter syndrome
16 Nov at 12:30- Strategies for managing our well-being in research
Registrations in ADUM (PhD students) and MSc (https://forms.gle/pm1i9z5wcSsdrgXQ7)
by Desiree Dickerson. Neuroscientist. Psychologist. Speaker. Coach.
https://desireedickerson.com/
#2. Navigating Supervision. Supervisors, communication, & boundaries
Time: Feb 23, 2022 12:30 PM
Learning to navigate the supervisor/supervisee relationship is critical to positive outcomes in our PhD/Postdoc experience. This dance is not necessarily always easy.
We will discuss ways to:
1. Create and foster a healthy relationship.
2. Manage expectations, set boundaries, and communicate clearly.
3. Recognising when our assumptions, thoughts and behaviour patterns aren't helping us.
4. Interpret feedback (and not take it personally).
5. Navigating different types of Supervisors.
6. Recognise when to walk away.
Link: https://us02web.zoom.us/j/89594252785?pwd=QXZQWU5KeEJabi9ZK0ZITWJHTHlSdz09
Meeting ID: 895 9425 2785
Passcode: 250400
#3. Rethinking Productivity
Time: Apr 13, 2022 12:30 PM
Learn to see productivity through a well-being lens. Learn how to structure your day in a way that aids your concentration and focus, rather than constantly detracting from it.
1. How to create a routine during times of constant change.
2. Learn to ride the productivity wave (especially when it feels like a trickle).
3. Create a rhythm that works for you, rather than against you.
4. Navigate the balancing act of families and research.
5. Plan to be (realistically) productive – learn to build useful to-do lists!
6. Using breaks to optimise efficiency.
Link: https://us02web.zoom.us/j/87803215758?pwd=WDZ2d3JGY3lQM3VndlhlSVNmSStHZz09
Meeting ID: 878 0321 5758
Passcode: 883342
#4. Managing Conflict
Time: May 18, 2022 12:30 PM
Conflict is a part of any relationship. How we navigate it is what matters most. In this interactive session,we explore how to:
1. Recognise key triggers for conflict in academic and supervisory relationships.
2. Learn to recognise your working style and your working needs (and those of your colleague or students).
3. Identify where your styles clash & how to navigate these clashes.
4. Develop practical tools to approach important discussions – phrases and words that can either help to escalate or resolve situations.
5. Learn to uncover the real issues underpinning the conflict and the role that context plays.
Link: https://us02web.zoom.us/j/89935235692?pwd=ejdjWXdLZDBIVnR4emVxTy9nNG40Zz09
Meeting ID: 899 3523 5692
Passcode: 844905
#5. Motivation and Procrastination
Time: Jun 8, 2022, 12h30
Procrastination is a way of easing our own discomfort. Discomfort because the task is too hard, too boring, too big, too scary. The difficulty with procrastinating is that it makes you feel better for a moment, which makes it very reinforcing (and therefore more likely that you will do it again next time), but it does nothing to fix the reason the task feels uncomfortable to begin with. It is still too big, too hard, too scary, or too boring the next time you sit down to do it. So, the cycle repeats.
We discuss ways to:
1. Explore drivers of our motivation..
2. Identify these procrastination loops when they start to unfold,
3. Identify some of the thoughts underlying the discomfort and reframe them,
4. Employ alternative tasks that can alleviate the discomfort AND make the task less difficult, scary, hard or boring.
Duration: 90 min
Deadline for registration: Jun 1, 2022
Link: https://us02web.zoom.us/j/89724879429?pwd=MGF5MWllM0RFbndQTCtTRVFsTUFsUT09
Meeting ID: 897 2487 9429
Passcode: 218996
#6. Perfectionism and Imposter syndrome
Time: Sep 28, 2022 12:30 PM
We argue that our perfectionism drives us to great heights, to excel, and to maintain our edge. We rarely stop to see the costs it carries. Imposter syndrome distorts the way we see ourselves, our
performance, and our capabilities. Both reflect our doubts and fears – fear of being judged, fear of failing, fear of not being good enough, fear of not belonging. They're the product of distorted thinking patterns. Thinking patterns that we can change.
We explore:
1. The true costs of these doubts and fears, and the extent to which they are impacting on your productivity, mental clarity, and your joy for what you do.
2. Simple ways to notice when your perfectionism or imposter syndrome is tripping you up.
3. Simple ways to reshape your inner critic to be more objective and more compassionate, so that you are able to thrive thanks to the voice in your head rather than in spite of it.
Link: https://us02web.zoom.us/j/89388358013?pwd=RXBiZFNIRmo3MStHb2x0SGkwVytnQT09
Meeting ID: 893 8835 8013
Passcode: 742789
#7. Strategies for managing our well-being in research
Time: Nov 16, 2022 12:30 PM
We explore the many ways that academics are trying navigate their roles and their well-being in the research world. We highlight the need to:
1. recognise the varied environmental challenges to our well-being in the academic world,
2. start to make the invisible, visible again – stop normalising the stress you experience,
3. identify and develop healthy coping strategies for stress in the moment,
4. recognise the impacts of chronic stress – e.g. languishing & burnout,
5. fight for systemic change,
6. discover the antidotes to (at least some of) the stress you experience – finding your people, checkingyour headspace, and our right to joy.
Link: https://us02web.zoom.us/j/87530269577?pwd=QXFDVk91YU9meEEraExxM3Vib3UyQT09
Meeting ID: 875 3026 9577
Passcode: 768072
Contact
Publication: 17/01/22
Mise à jour: 17/01/22