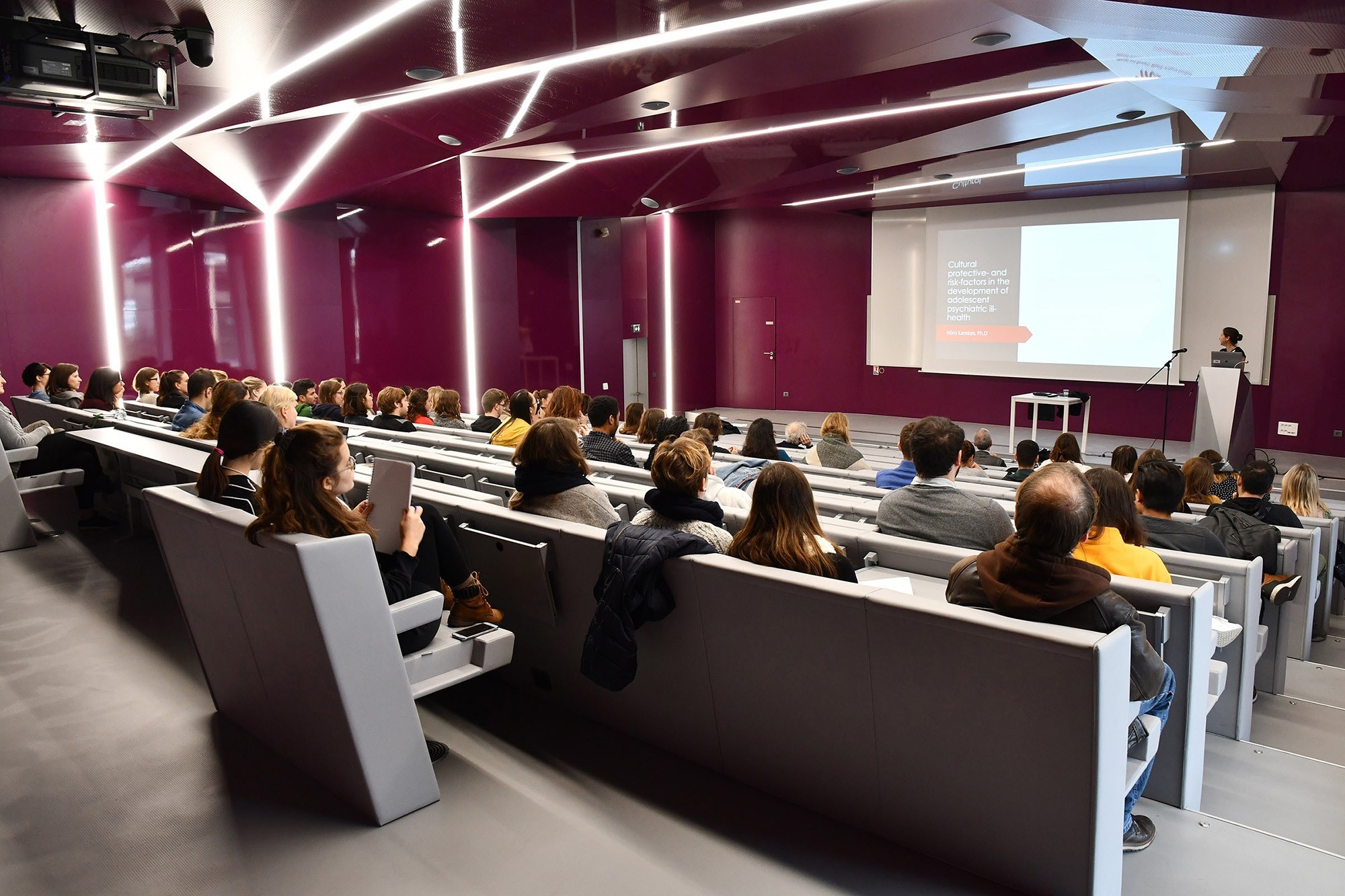 2021-2022 PhD seminar series
Friday 1 October / 14:00 – Vladan LUCIC (Max Planck – Munich, DE)
Architecture of trans-synaptic assemblies at the single nanometer scale
Friday 29 October / 11:30 – Homaira NAWABI (GIN – Grenoble, FR)
Molecular and Cellular Mechanisms of CNS repair
Friday 3 December / 11:00 – Adam Packer (University of Oxford, UK) // Mind the time! *
All-optical technologies for interrogation of neural codes and their transmission
In the frame of the Cajal school.

Friday 7 January / 11:30 – Linda DOUW (UMC – Amsterdam, NL)
Multilayer brain networks and cognitive decline
Friday 4 February / 11:30 – Mackenzie MATHIS (EPFL – Lausanne, CH)
Measuring and modeling the sensorimotor system with machine learning
Friday 4 March / 11:30 – Abid OUESLATI (CRCHU – Laval, CA)
Unveiling the role of alpha-synuclein clustering and Lewy body formation in Parkinson's disease pathogenesis

Friday 1 April / 11:30 – Barry EVERITT (Univ. of Cambridge, UK)
Desperately seeking drugs: associate and non-associative mechanisms
Friday 6 May / 11:30 – Matthew GRUBB (King's college – London, UK)
Functional recovery and plasticity during naturally occurring neuronal regeneration
Friday 3 June / 11:30 – Ana DOMINGOS (Univ. of Oxford, UK)
Neuroimmunometabolism

---
Meet the speaker!
PhD students
You are invited to meet the guest speaker around some pizzas (sanitary pass is mandatory).
Deadline to register: 48h prior the event
Registration form
* The seminar on December 3rd is also in the frame of the Cajal school. The meeting around pizzas will be replaced by another moment. More details soon.
Researchers
If you want to meet a speaker, please contact the NBA

Publication: 26/10/21
Mise à jour: 09/11/21