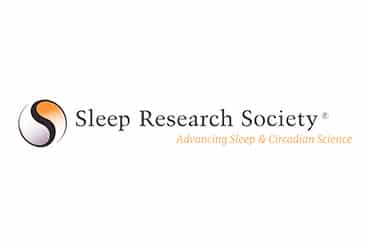 SRSF Career Development Award
Expire le 29 août 2021
Overview
The goal of these mentored awards is to invest in promising early career researchers and assist with their transition into independence as junior investigators. The SRSF expects to fund up to four awards and each award will be funded up to $50,000 for one year of support. Recipients are expected to apply for a mentored or independent federal research award within the funding period. A second year of funding is not available in this award cycle.
Scope of Research Supported
The awards are intended to further our understanding of sleep, circadian rhythms and sleep/circadian rhythm disorders. Submitted proposals will need to be considered cutting edge sleep/circadian research.
Up to four awards will be chosen under the broad topic of sleep/circadian research.
Requirements for Applicants
Doctoral level degree, such as MD, PhD, DO and/or comparable degree.
Applicants must be early career investigators within 10 years of receiving their doctoral degree who are at the post-doctoral, instructor, or assistant professor level. Applicants should not have received grant funding in excess of $75,000 per year serving as a PI or co-PI. If an applicant is uncertain regarding eligibility, please contact the SRSF at for approval prior to submission of the application. This communication should describe the circumstances, such as time spent in clinical training or other extenuating circumstances (e.g. maternity/paternity leave or care of dependents). The request will be reviewed to determine if an application will be accepted.
Documented history of commitment to sleep/circadian research – publications, other grants (not to have exceeded $75,000 per year serving as a PI or co-PI), service to the field, etc.
Current or prior federally funded career development award (CDA) recipients are not eligible to apply for this award. If a federally funded CDA or other federally funded grant is awarded during the funding period, the recipient can submit a revised budget and request continued support through the end of the original funding period. The revised budget must not overlap with the federally funded grant budget.
Mentor's Letter (see section F. of the application for details of what must be included in the mentor's letter). Two mentors may be appropriate if they provide complimentary expertise.
Complete Application, including all components noted on the Application form.
SRS membership in good standing.
Review Criteria
The overarching question assessed by the reviewers will be: Will this support enable the candidate to develop the skills, knowledge and/or preliminary data needed to apply for the mentored or independent federal research award outlined in the application?
Potential of applicant for a career as an independent investigator in sleep/circadian research.
Quality and innovation of the planned research, including how this research will facilitate applying for a CDA (Career Development Award) or independent research award. The scope of the project should reflect the length of this award (1 year).
Appropriateness of the training plan given the proposed project and the applicants prior training and planned career pathway.
A well-justified budget (including other sources of support for the applicant and the proposed project).
The mentor's commitment to providing the necessary support and resources to ensure the applicant's success in this project and in their overall career development.
Please contact the SRSF at  or (630) 737-9702 with any questions.
More details
https://www.sleepresearchsociety.org/foundation/srsf-career-development-award/