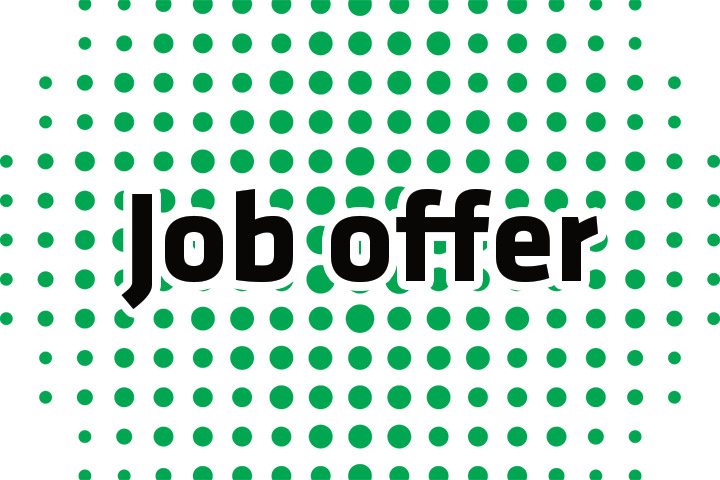 Engineer position in Cellular Imaging
Project description
Communication between glutamate NMDA receptor (NMDAR)-mediated excitation and dopamine D1 receptor (D1R)-elicited modulation plays a key role in cognitive functions and impairments of this crosstalk are associated with several neurological and psychiatric disorders. Thus, understanding how these neurotransmission systems interact is essential. While converging intracellular signaling cascades have been found to participate in this dialogue, recent discoveries show that heteromeric complexes formed by D1R and NMDAR with atypical signaling features can act as direct integrators of dopamine and glutamate signals. Both partners (J. Dupuis / P. Trifilieff) participated in demonstrating that these heteromers are involved in physiological and pathological neuronal processes. However, a major challenge is to understand where and how D1R/NMDAR complexes form, and how they contribute to shape the activity of neurons and brain circuits. Combining complementary expertise, we aim to investigate the properties of D1R/NMDAR heteromers on dissociated hippocampal neurons, with the goals of (i) characterizing the nanoscale co-organization of D1R and NMDAR along the dendrites of pyramidal neurons, (ii) exploring the mechanisms controlling the formation dynamics and organization of D1R/NMDAR heteromers, and (iii) assessing how the formation of heteromers locally changes NMDAR and D1R signaling.
Missions
The engineer will combine single particle tracking and super-resolution imaging approaches on dissociated hippocampal neurons to explore the mechanisms controlling the formation, localization and signalling of D1R/NMDAR complexes at the neuronal surface. He/she will use protein engineering techniques to manipulate D1R/NMDAR interactions and explore the consequences of these manipulations.
Activities
– Perform single particle tracking and super-resolution imaging experiments
– Prepare and work with neuronal cell cultures from rodents
– Use molecular and cell biology approaches (protein engineering)
– Communicate scientific results and technological achievements
– Contribute to common tasks required to run the lab
Requirements
We seek a motivated candidate with an interest in neuroscience and the following set of skills:
– Solid basis in fluorescence microscopy and cell biology
– Knowledge in molecular biology
– Spoken / written English proficiency
– Rigor and autonomy
– Good capacity for teamwork
Experience in cell imaging in the field of neurosciences will be an asset. The engineer will work in an English-speaking environment in collaboration between two teams of neuroscientists of the Bordeaux Neurocampus.
Context
Created on 1st January 2011, the Interdisciplinary Institute for Neuroscience (IINS – CNRS / University of Bordeaux) is an internationally-recognized research centre gathering 14 teams (160 people) and several platforms with cutting-edge expertise in neurophysiology, chemistry and microscopy to study the molecular, cellular and network mechanisms supporting brain functions. IINS is part of the Bordeaux Neurocampus and is one of the major actors of the French neuroscience community. This position is opened in the framework of the Nanocoding axis of the French "Grands Programmes de Recherche" BRAIN_2030 awarded to the Bordeaux Neurocampus. The engineer will join the team Development and Adaptation of Neuronal Circuits (IINS) under the supervision of Julien Dupuis, and the co-supervision of Pierre Trifilieff (team Food Circus, NutriNeuro).
Constraints & risks
Likelihood to occasionally work in moved schedule.
General information
Job type: Engineer in biology
Location: Interdisciplinary Institute for Neuroscience (Bordeaux)
Type of contract: temporary (CDD)
Contract duration: 1 year renewable contract (up to 3 years)
Expected starting date: 1st July 2023
Salary: between 2213.87€ and 2335.41€ per month depending on experience
Profile: Bac+5
Contacts
Please send a letter describing your motivation and interests, together with a CV and reference letters to:
Publication: 24/04/23
Mise à jour: 24/04/23