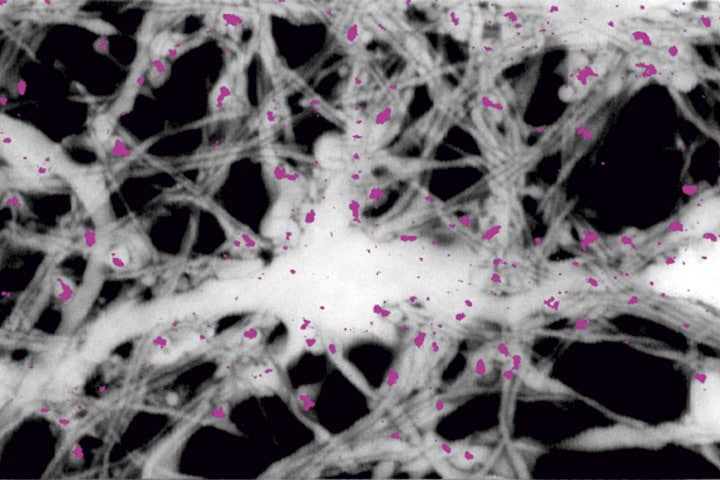 Tenure-track in data processing, analysis and artificial intelligence for neuroscience
The candidate will develop AI-assisted computational methods dedicated to multimodal and multiscale data analysis for life sciences, and neuroscience in more particular. With the increasing amount and diversity of digital data acquired in modern cell biology and neuroscience (eg. super-resolution microscopy multidimensional data, volumetric images acquired at high spatial and temporal resolution, high content screening, electrophysiology recording, circuits, behaviour, etc…), there is an urgent need to develop efficient analytical tools capable to process them independently or grouped.
The candidate will be assigned to one team of the Bordeaux Neurocampus working to develop artificial intelligence for biology in our department. The project will be part of the GPR BRAIN_2030 Neurotechnologies, aiming to provide the Bordeaux Neurocampus teams with cutting-edge technologies to help elucidate brain structure and function across organizational levels, i.e. from molecules to neural networks.
The candidate must have solid knowledge in programming, digital signal processing and artificial intelligence (AI).
The recruited person will join the EUR Light and/or Neuroscience teaching team, to participate in master's classes and offer teaching linking modern computational approaches to neuroscience.
Calendar
Online application : From 10 Jan. 2022 to 24 Feb. 2022
Selection : Before summer
Projects beginning : Fall 2022
Eligibilitiy requirements
PhD obtained between 2 and 8 years before the closing date for applications
Minimum 2 years of international experience and, if the candidate is already in Bordeaux, for less than 18 months
Outstanding scientific achievements
Letters of support from the departments and colleges concerned attesting to the feasibility of the research and teaching projects proposed by the candidate within the targeted laboratory and UF
More details
In french :
https://www.u-bordeaux.fr/Universite/Recrutement/Culture-des-talents/Chaires-de-pre-recrutement
In english :
https://www.u-bordeaux.com/Research/Join-us/Opportunities/Pre-recruitment-chairs
Contact
If you are interested by this position? You want to join our community in Bordeaux ?
Please send a statement of interest as soon as possible to
– A detailed scientific curriculum vitae.
– A summary of past accomplishments (two pages max).
– A description of future research plans (three pages max).
https://www.bordeaux-neurocampus.fr/en/
Publication: 19/01/22
Last update 26/01/22