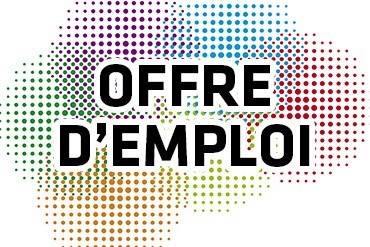 Research Assistant Engineer in biology
Work Environment
The project takes place in the study of neurodegenerative diseases, especially Parkinson's disease. The project focuses on the analysis and the characterization of the α-synuclein propagation in an animal model of Parkinson's disease. The candidate will work in support of the project.
Workplace
Institute of Neurodegenerative Diseases, CNRS UMR-5293, Centre Broca Nouvelle-Aquitaine, Bordeaux
Missions
The main tasks of the assistant engineer will be to conduct, within the framework of an experimental program, animal experimentation and postmortem analyses of brain tissues (stereotactic surgery, animal treatment, histology) to understand the mechanisms underlying α-synuclein propagation in a well-characterized model of Parkinson's disease, in close collaboration with the coordinator of the project.
Activities
Setting up and monitoring the various stages of the project with the team;
Perform different experimental techniques on rodents (stereotactic surgery, intraperitoneal injection, …)
Prepare brain samples for immunohistochemical studies by making cryostat sections;
Perform various immunohistochemical staining on brains
Collect and format the information necessary for the proper conduct of the experiment and/or required by legislation: laboratory notebook, records;
Write rigorous experimental reports
Apply regulations related to activities in animal
Profile sought
Education, degree required: Master in Biology or Neurosciences
Desired field of training: Biology, Neurosciences, Laboratory sciences and techniques
Desired work experience: Beginner to 2 years
Validation of regulatory animal experimentation training, as well as regulatory surgery training, is mandatory
Requested Skills
Knowledge in Biology (histology, …)
Knowledge in animal experimentation (stereotactic procedures, injections, …)
Knowledge in Neurosciences is a plus (brain anatomy, …)
English language level
Organization, rigor, and autonomy;
Good skills of communication
Contract duration
The position is for 2 years (with likely extension) starting February 2022. The position is advertised until filled. Following a shortlisting process, we will conduct interviews with potential candidates.
Application
Please send your application as a single pdf including a cover letter, CV and the names of 1-2 references.
Contact
Publication: 13/12/21
Last update 13/12/21