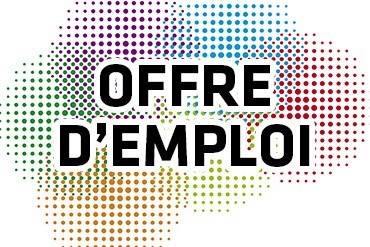 Poste de Technicien-ne en biologie moléculaire/biochimie
Temps partiel: 80%
Durée du Contrat: 9 mois
Missions
Nous recherchons un-e technicien-ne biologiste pour participer à différents projets de recherche de l'équipe Purinergic-mediated inflammation and brain disorders à l'IMN.  L'équipe s'intéresse en particulier aux rôles de la signalisation purinergique et de l'inflammation dans plusieurs pathologies telles que la SLA, les douleurs chroniques et l'anxiété. Le technicien mettra en œuvre des techniques de biologie moléculaire (préparation plasmide), cellulaire (transfection, immunofluorescence sur cellule et tissus) et de biochimie (western blot/biotinylation) à partir de différents tissus de modèles murins. Il mettra en forme les résultats et rendra compte directement aux chefs d'équipe. Le technicien contribuera également à la gestion des stocks, des commandes et aux taches mutualisées de l'équipe.
Compétences
Connaissance et formation en biologie. Compétences en biologie moléculaire/cellulaire et biochimie. Connaissance en neurobiologie et des compétences en expérimentation animale seraient utiles mais pas indispensables. Capacités à interagir au sein d'une équipe. Capacités à communiquer.
Contexte
Le travail sera effectué à l'IMN dans le Centre Broca-Nouvelle Aquitaine sur le campus de Carreire de l'Université de Bordeaux au sein de l'équipe Purinergic-mediated inflammation and brain disorders.
Le poste étant à temps partiel à 80% l'organisation du travail (jours/horaires) sera définie en accord avec le responsable de l'équipe et le candidat.
Le poste est à pouvoir immédiatement (11/10/2021) et se terminera le 15/07/2022.
Candidatures
Les candidatures devront inclure un CV, une lettre de motivation et être adressées à :

29/09/21